2 enthusiasts, 1 shared vision of the management !


Noviat was founded in 2009 by Luc de Meyer and Marc Pirenne. Two specialists in the IT world who have acquired expertise in their field within large corporations and SMEs.
In addition to the technical aspect, it was their in-depth understanding of all business processes that brought them together to create this joint project and combine their strengths.
Their decision to focus on integrating Odoo into any company or administration was based on a number of factors, including the fact that they could always get an answer, whatever the need, thanks to integrated platform such as Odoo.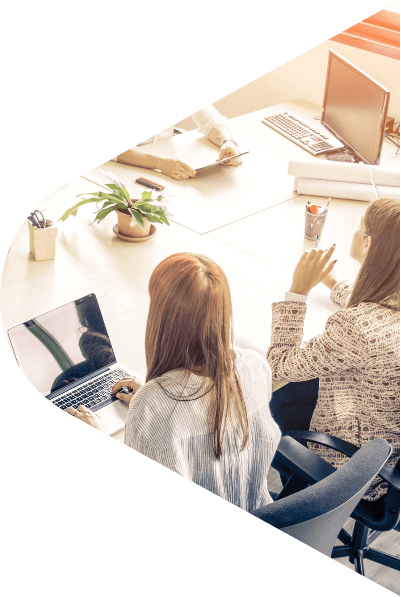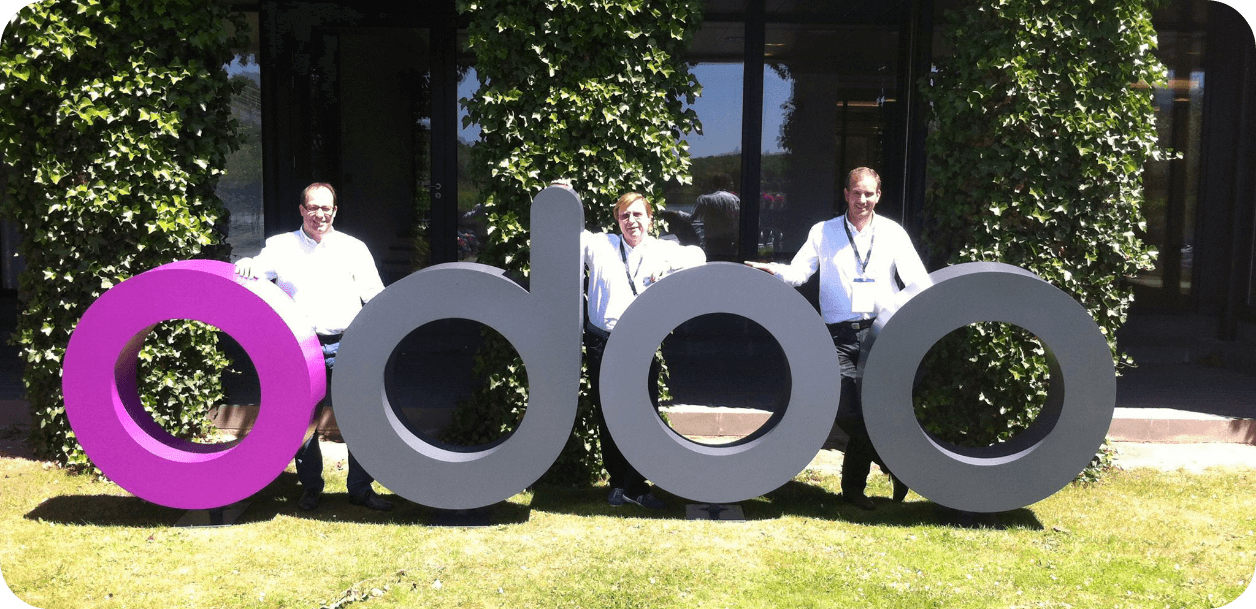 What is Open Source ?
Open Source is a collaborative approach that allows many people, whether they know themselves or not, professional or not, to contribute to the writing of a code or a program in order to create a computer tool (a spreadsheet, a treatment text, etc ...).
Its robustness is ensured by the fact that everyone having access to the code, all can make him undergo the most restrictive tests in order to detect any flaws. Not being subjected to financial constraints, these phases of tests are generally longer and therefore more accomplished.
If there are no financial constraints, the Open Source is free ?
Yes, if you use open source codes as they were developed.
On the other hand, if you need a tool that meets very specific requirements, which is common in the professional world, you will most certainly have to call on a person or a specialized company (an integrator).
Naturally, a financial contribution will be required.
Will it still be cheaper than a commercial tool ?
Everything depends on the work to be done.
If your processes are simple, adapting the tool to your business configuration will not be an important job and therefore the open source ERP solution will be less expensive than a commercial tool (for the few that are accessible to small businesses and medium-sized enterprises).
If instead you have complex processes and the need for a perfectly adapted tool, it is possible that the ERP Open Source solution is more expensive but it is not an obligation either, it depends on the configuration.
In any case, do not hesitate to contact us to discuss with us about your situation and to see to what extent and in what budget Noviat will be able to bring you its expertise.
What does this financial compensation correspond to ?
As a first step, this person or integrator will need to fully understand how your business processes work, and in some cases help you improve them.

In a second step, it will be necessary to study how to modify existing open source codes to adapt them and respond precisely to the demand of each process (personnel management, inventory management, accounting, etc ...).

Finally, as part of a business, there are several processes that need to be able to communicate with each other. From a computer point of view, these are very complex issues because they bring into play the proper functioning of your company!

In the end, you invest in the expertise and time spent by an integrator to create a powerful tool that will support the optimization and growth of your business.
Our Approach
A single Point of Contact, from defining your needs to the Go Live stage !
Our experienced consultants design and implement reliable ICT solutions tailored towards the exact needs of each individual customer. Our unique sales process (project manager is your single point of contact, as from the beginning of the salesprocess) They are involved in the project as from the beginning. Our project mangagers really know what you want, and they follow the project till the end. So what we sell to you is what you get.
Our solutions are architected to allow cost-effective changes (e.g. driven by evolving market conditions, business models, processes, acquisitions …) by means of modular, object-oriented building blocks based upon Open Source technology.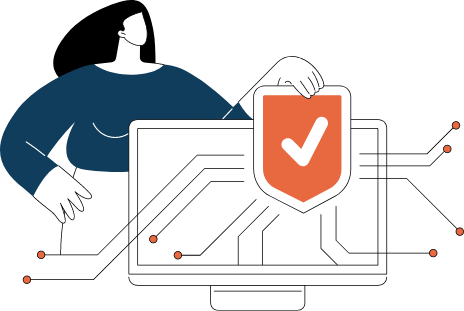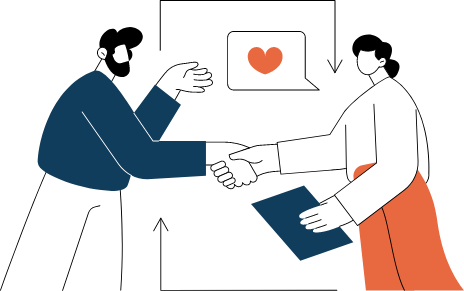 Project Life Time Cycle Trusted Advisor
Our consultants are passionate about IT and business processes and driven to deliver tangible results. We listen to your needs and concretize those via a Proof-of-Concept.
The modular, object oriented design, of our solutions allows a fast implementation of your most pressing business priorities without preventing refinements and functional enhacements in a next phase.
You are not confronted with upfront Software License costs thanks to the use of Open Source technology. There are no extra license costs during the solution life-cycle for extra functionalities, more users, software upgrades …
You only pay for the added value services of our consultants in order to design, implement and support your business solution.

Odoo Apps
by Noviat
I
f you want more informations about our applications, please
contact us
.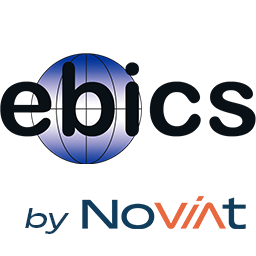 EBICS is a standard communication in the banking sector that allows to have a communication between an application and the bank.

This standard was implemented in Odoo by Noviat to automate your payment orders towards the bank and Odoo. Also to retrieve automatically the bank statements coming from the bank directly inside Odoo.
The modules for EBICS can be found on Github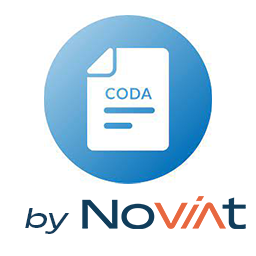 CODA is a standard communication file in the belgian banking sector that allows to have your bank statements inside a single file or a single zip archive. With the CODA files, you can inject your bank statements inside Odoo.

Noviat developed a module in order to automate the reconciliation of the CODA files and avoid unnecessary manual actions.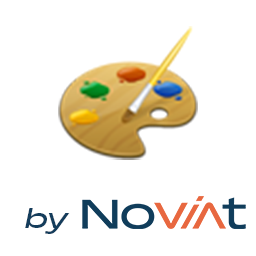 The module "Image Paint widget" was made in order to draw inside Odoo on images.

For example, this module was developed in order to register work-related accidents and to draw on an image of the body the location of the injuries.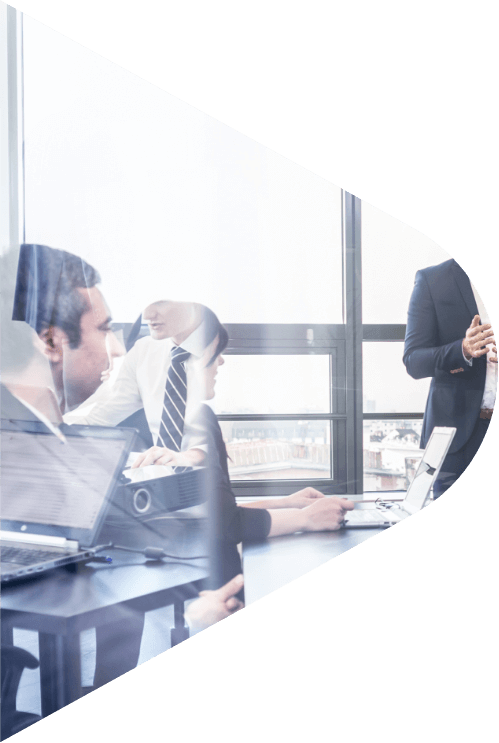 You are not alone !


With Noviat, you benefit from a proactive team that supports you
on a daily basis by chat, email, phone...